Our projects occur throughout the year, so we are constantly in researching, planning and delivering mode. But day to day there is often something that catches our socially responsible eye, so welcome to our monthly blog, our scrapbook. Think of each post as a little leaf from our social responsibility tree!

22 March 2021
World Water Day
785 million people don't have access to clean water
2 billion people in the world don't have access to a decent toilet
3 billion people don't having handwashing facilities at home
90% of global natural disasters are water-related
The global water crisis stops people from having an equal chance to be healthy, educated and financially secure
All facts from Water Aid
World Water Day aims to raise awareness to change these appalling statistics.
Here at KAUST we've encouraged our community to take part in a range of activities to raise awareness of the importance of water, something we can too easily take for granted.
A Worldwide Walk for Water is a global challenge to walk 4 miles – the average distance some people have to walk to access water
Tours of the Water Desalination Research Center and the Water Desalination Plant here on campus (yes, we have our own desalination plant, and our own water treatment centers, to make sure that our waste water is not wasted, but instead treated before being used to water many of our green areas, including the golf course!)
A Water Test Challenge at Tamimi supermarket
Hands on activities hosted by the Students for Sustainability Group
Water Trivia night – an online quiz with sustainable prizes!
Screening of the documentary The Story of Water, with a post-show discussion
With thanks to the Office of Sustainability; Health, Safety & the Environment; Water Desalination Research Center; Students for Sustainability and Community Life.
---
21 March 2021
International Day of Happiness
Have you taken part in the Ten Steps to Global Happiness Challenge?! It's not difficult, it won't take much time, and the impacts of your efforts will be immediate ... doesn't sound like much of a challenge really, does it? Here are the ten steps, from the happiness.org website.

1 TELL everyone
Spread the word about the existence and mission of the International Day of Happiness - it's simple, like Happy Birthday.

2 DO what makes you happy
Designed to emphase several important aspects of personal and individual happiness, #2 is a reminder that happiness is a choice and comes from within. Happiness is about mindfulness, acting consciously, with purpose and intention, positive energy and mindset and celebrating the things you love that make you happy.

3 VIRTUALLY attend and celebrate a world happiness event
Check out the online events available all week through the World Happiness Foundation.
4 GIVE and spread happiness to others
Reach out to an old friend or family member – especially during covid times, we can get isolated without even realizing. Getting in touch with someone you haven't spoken to in a while lets them know you care and might mean more than you can imagine.
5 CELEBRATE
Create your own #InternationalDayOfHappiness or World Happiness Week celebration and let the world know about it through your usual channels.
6 SHARE what makes you happy on social media
Use social media for a Good Thing!
7 PROMOTE the resolutions
The UN adopted two resolutions – UN 65/309 Happiness: towards a holistic approach to development (2011) and UN 66/281 International Day of Happiness (2012) – read them and share.
8 ADVANCE the United Nations Global Goals for Sustainable Development
These 17 Goals, adopted by all UN Member States in 2015, are a universal call to end poverty, protect the planet and ensure that all people enjoy peace and prosperity by 2030. You can read about them on the UN website here, and if you're interested in how KAUST Social Responsibility works towards meeting the SDGs, each Highlight is tagged with which Goal it is striving towards.
9 ENJOY Nature
Get outside, enjoy nature and connect with the environment. As we head into the summer months here in Saudi, the temperatures get a bit more challenging. Make the most of the cooler evenings by taking a beach walk, escape at the weekend inland in to the dunes at Masturah or further afield up to Taif, Al Baha, or Abha.
10 ADOPT Happytalism
Adopt and spread a more holistic, inclusive and balanced approach to economic growth that promotes sustainable development, eradication of poverty and the well-being of all peoples – Happytalism. How can we do that here? Shop locally and sustainably as much as possible, support your community and your planet.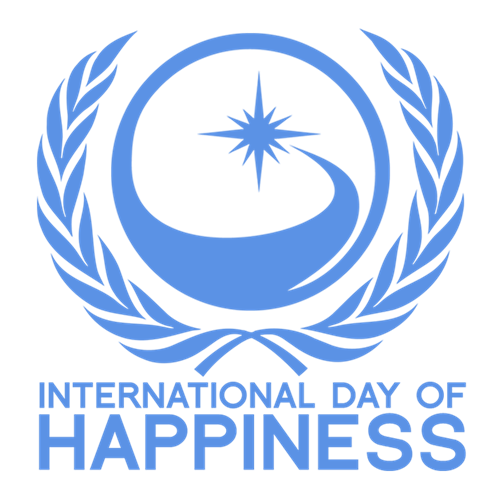 ---
8 March 2021
International Women's Day
Celebrating women the world over for their achievements and for their potential. The first International Women's Day was in 1911, with one million women and men attending rallies in Austria, Denmark, Germany and Switzerland. Today, 110 years later, we can be proud of the progress made, while still striving for what still needs to be achieved.
KAUST President Tony Chan gave an introductory speech today at the KAUST workshop for Women in Science and Engineering, where he highlighted the inspiring contribution by women to global science and engineering and the growing recognition of this contribution but also that 'universities and other institutions must fully understand [their] responsibility for creating the right environment that honors diversity, and recognize and support the distinct needs of women scientists and engineers at various stages in their careers.'
Visit the IWD website for inspiration on how you can support International Women's Day – "Make International Women's Day your day and do what you can to truly make a positive difference for women."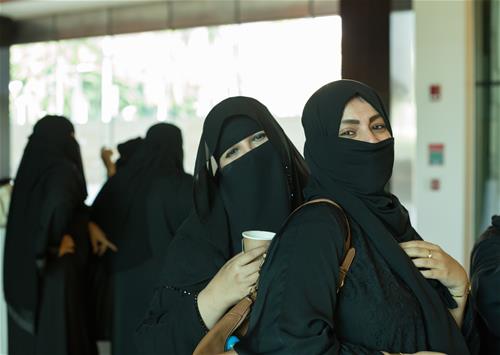 ---
1 March 2021
World Wildlife Day on 3 March is about celebrating our plant and animal co-habitees and highlighting how humans can safeguard the world's wild fauna and flora.
We share our planet with an estimated 8.7 million species and according to National Geographic, we have only identified about 1.6 million of them.
The theme for 2021 is Forests and Livelihoods: Sustaining People and Planet and although this may feel a long way from the urban jungle of Jeddah and the deserts of the Empty Quarter, forests in Saudi Arabia cover a lot more land than you might think. Although only 0.5% of Saudi is forested, that equals more than 10,000 sq km, containing '6 million metric tons of carbon in living forest biomass' (Mongabay)
The Saudi Wildlife Authority is responsible for the conservation of wildlife in the Kingdom. The Authority currently manages 15 protected areas; while there are over 100 other areas designated as national parks and nature reserves.
Two research centers were established by the Authority - The Prince Saudi al-Faisal Wildlife Research Center, based near Taif and the King Khaled Wildlife Research Center in Thumama, north of Riyadh. The Centers run captive breeding programs that aim to reintroduce wildlife species in Saudi Arabia, including the Arabian oryx, Houbara bustard and the red-necked oryx. Visit their website for more information on their research projects as well as stunning photographs and short films of Saudi wildlife.
And for a fun test on your wildlife knowledge, check out the #worldwildlifeday quiz here.