28 January 2021
The results of the Peoples' Climate Vote are in! With the opinion of 1.2 million people in 50 countries, it is the largest survey of public opinion on climate change ever conducted.
90% of respondents think the world is not doing enough to combat climate change!
Of the 18 governmental climate polices put forward in the survey, the four with the most global support are conservation of forests and land (54%), solar, wind and renewable power (53%), climate-friendly farming techniques(52%) and investing more in green businesses and jobs (50%).
As a document the survey provides governments with evidence that there is significant public desire and support for policies that will positively impact the environment, and clear direction as to which policies should be implemented.
Visit the UN Development Program site here for the full report. The Executive Summary captures the important information in just a couple of pages, but if you're intrigued about what questions the survey comprised, these are also detailed.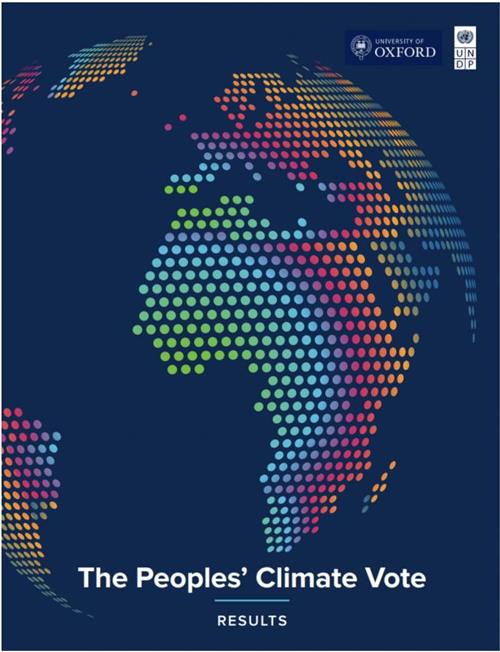 ---
20 January 2021
The International Renewable Energy Agency is holdings its 11th General Assembly online and Saudi Arabia, one of the 163 IRENA members, highlighted the Kingdom's aim of meeting 50% of its power needs through renewable energy by 2030. Khalid Al-Sultan, leader of the Saudi delegation and president of King Abdullah City for Atomic and Renewable Energy (KACARE), explained the goals of the National Renewable Energy Program include creating a sustainable renewable energy sector through an integrated approach involving industry, academia and localized human resources. And if you want to watch the discussions LIVE, you've got today and tomorrow to catch the Live Stream here.
As part of the 2020 Social Responsibility Science Summer Camp, high school students currently on our Young Learners' Development Program, attended workshops with the KAUST Solar Center. The enthusiastic KSC team took time out to volunteer with our students, introducing them to the fundamentals of photovoltaic technology, organized virtual lab experiences, talked them through examples of current research output, the progress of solar energy industry in KSA and how the industry offers a range of careers.