25 November 2020
The latest issue of KAUST Impact has a feature on the COVID-19 awareness campaign that that Social Responsibility carried out in Thuwal, along with a whole host of other articles on the contribution that the University is making to the global effort of understanding and protecting the world against COVID-19.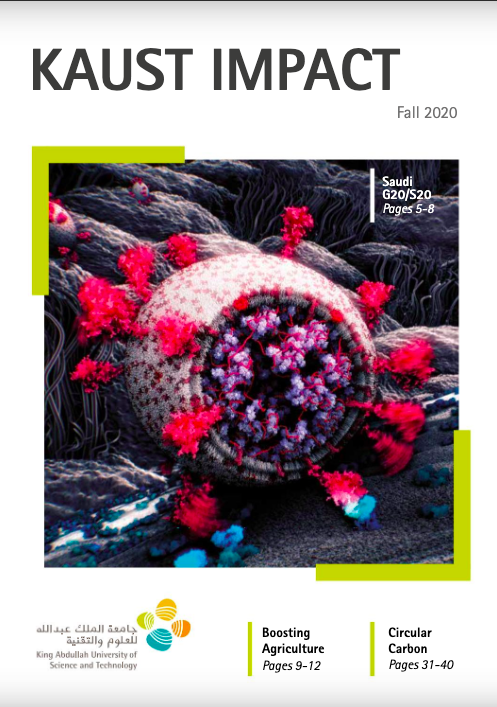 ---
18 November 2020
Exciting times for sport in the Kingdom - for fans, participants and those that hope to build a career in sport.
At the National Olympic Committees of the G20 conference in Riyadh, Prince Abdulaziz Bin Turki Al-Faisal noted in his opening remarks that "the sports sector is essential for the growth of the economy, health care systems and the prosperity of society ... and after the global crisis [of] COVID-19 [the world] needs sports more than ever to restore contact, recover and continue."

The Saudi Women's Football League kicked off its first tournament this week, Saudi Cycling and the Sports Federation got their wheels rolling, literally, with four races, and the Ministry of Human Resources and Social Development has signed a Memorandum of Understanding with Saudi Watersports Federation, with the two entities working together to generate sustainable, localized jobs in the watersports sector.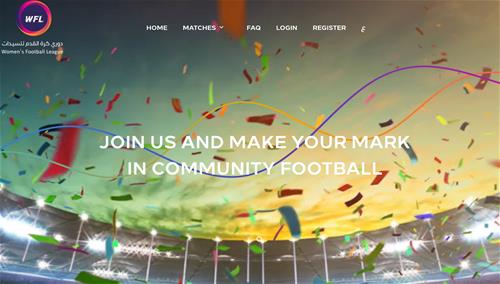 ---
11 November 2020
The inaugural
MENA Grad Show
is on now, part of Dubai Design Week, and will be showcasing 50 social impact innovation projects from students studying in universities across the Middle East and North Africa region.
Muhammad Karimi
, a KAUST PhD graduate, is set to exhibit his
invention
- a microwave-enabled monitor, paired with a 3D printed adaptable joint, that will help reduce water loss in pipelines by 50%. For our TKS and visiting students that enjoy being part of the
KAUST WEP Science Fair
each year, perhaps one day you'll be sharing your impact-driven design that provides a solution for one of the many social and environmental challenges the world is facing!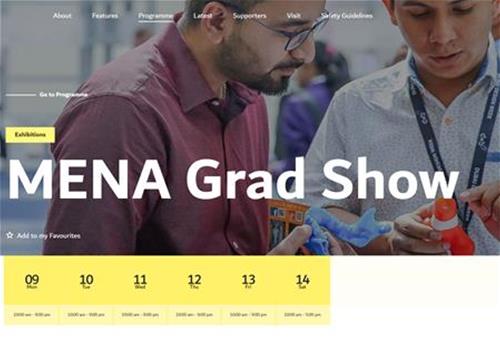 ---
8 November 2020
The two day
Global Conference for Giftedness and Creativity
, under the patronage of Custodian of the Two Holy Mosques, King Salman bin Abdulaziz and organized by Mawhiba, his Companions Foundation for Giftedness and Creativity, and the G20 Saudi Secretariat, begins today. Prominent international and local keynote speakers and discussion sessions will cover topics including the most prominent global practices in developing gifted, creative and innovative youth; guiding gift, creative and innovative potentials to meet global crises and challenges; and, enhancing virtual knowledge exchange among gifted, creative and innovative individuals around the world.
The keynote speakers are
Neil deGrasse Tyson
, who achieved his BA in Physics from Harvard and PhD in Astrophysics from Columbia;
Gerd Leonhard
, a leading Futurist and Humanist and author of 'Technology vs Humanity'; and,
Dr Machio Kaku
, a theoretical physicist, best-selling author and science communicator. Ghanimah Abuhaimed, a current Masters student at KAUST is one of the session panelists, along with Henrietta Fore from Unicef, Hong-Eng Koh from Huawei, and former KAUST Interim President Nadhmi Al-Nasr.
Registration is free -
visit the website
for all the information.
---
2 November 2020
The tourism industry in Saudi Arabia is expected to generate upwards of 200,000 jobs over the next few years and the virtual University Fair on Wednesday 4 November at virtual University Fair on Wednesday 4 November at 5.30pm from the Swiss Education Group will showcase the range of courses they offer to equip students to pursue careers in this sector. Thanks to The KAUST School for facilitating this event. We look forward to welcoming our invited students. For those not able to attend, click the image below for the SEG website.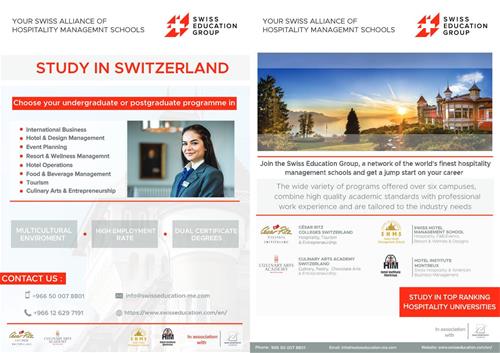 ---
1 November 2020
Reduce Reuse Recycle
- we hear these words a lot and many try and build this way of thinking into our everyday life. It saves money - reducing and/or reusing what we buy, and it's kinder to our world on many levels - less finite resources being used up, and less landfill being filled up. At KAUST, you can make sure anything you no longer need can continue being useful to someone else by placing your items in the recycling bins outside the
Averda Reuse Center
near Discovery Square, or donating to the
Second Chance Thrift Shop
when covid-safe opening has been resolved. Averda can also handle larger items for recycling - contact them to arrange collection.
If you're based in Jeddah, Mawakeb Al Ajer is a recycling and second hand shop, where you can donate and buy secondhand books, clothes, furniture etc. Contact details can be found on their
facebook
and
Instagram
pages.